2020 Jayco Travel Trailer Features | Baird, TX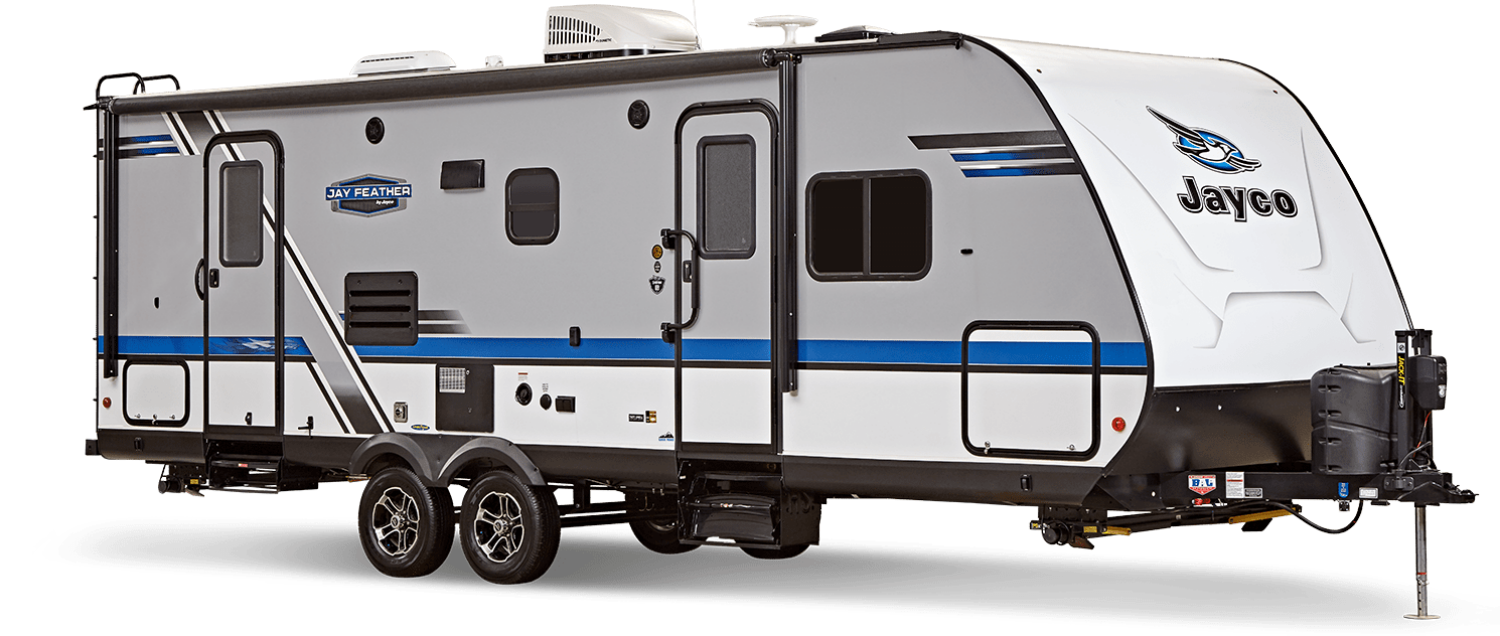 If you are in the market for a new lightweight travel trailer for your family, be sure to check out the Jayco lineup of travel trailers. Each model is spacious and comfortable, allowing you to make the most of your trips.
Eagle
The Jayco Eagle is a luxurious option featuring a "Whisper Quiet" A/C unit and a StrongholdVBL™ aluminum frame. Inside the trailer, there's LED lighting and dual USB charging ports as well as available recliners and an available sofa that doubles as a bed.
Eagle HT
The Jayco Eagle HT features wood-like Shaw® vinyl floors along with glazed and handcrafter drawers and doors. You can easily relax inside the trailer's bedroom, which has a residential quilted bedspread and under-bed storage
Jay Feather
The Jay Feather is ideal for small families and couples, letting you choose between numerous floorplans, including some that offer couples coaches and bunkhouses. The trailer has residential-style countertops and flooring, helping you feel at home while on the go.
Jay Flight
The Jay Flight is easy to love, thanks to its well -designed floorplans, advanced weatherproofing and superior construction. Wherever you go, its top-notch kitchen and spacious living area are a boon to every camper.
Jay Flight SLX7
The small stature or the Jay Flight SLX 7 helps make it easy to tow and take on adventures. Its practical interior and high-quality materials are proof that you don't need a massive RV to have a good time with your loved one.
Jay Flight SLX8
Larger than the Jay Flight SLX 7, the Jay Flight SLX 8 has a moderate size that can fit your family members and necessities. It's a family-friendly option with a roof-mounted A/C system that can keep everyone cool on hot days.
White Hawk
The White Hawk is a well-rounded trailer with two luxurious interior design options. It has a roomy kitchen, complete with an available plywood dinette and large refrigerator that has stainless front panels.