RV 101
Looking to buy an RV for your next adventures? Buying a pre-owned Jayco RV from RVs of West Texas is a great way to get the most value out of your purchase. But if you're new to RV life, you might not know how to choose between the different types available. This RV guide will help you get the gist of the different types of RVs available to you.
FIFTH WHEEL
A fifth wheel RV is a type of towable RV that can only be hauled by pickup trucks. These RVs include a section that gets situated above the bed of a pickup truck with a hitch that will only fit into a specially designed hitch coupling. These RVs have extra space, so are often some of the more luxurious and hospitable options, but their towing limitations make them the wrong choice for some families.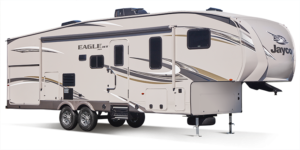 TRAVEL TRAILER
Another type of towable RV is the travel trailer, which hitches to the back of a vehicle on a conventional trailer hitch, rather than to the bed of a truck. These come in many different sizes and configurations, and are often much lighter, so travel trailers are great options for RV shoppers that own smaller vehicles. They're also much more affordable than the larger fifth wheel RVs.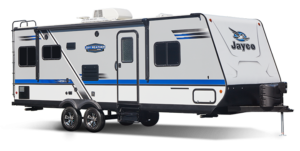 TOY HAULER
Toy hauler RVs are for those travelers who have some extra toys—as in motorcycles or four-wheelers—that they'd like to bring along as well. They include an extra garage-like space and a loading ramp in addition to the traditional RV living space, and will tow behind a vehicle either as a fifth wheel or a travel trailer.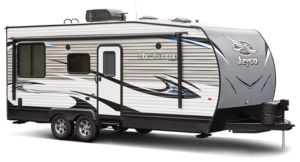 POPUP
Popup campers are generally the smallest and most affordable RV option. These concise RVs fold away neatly when not in use as your home for the night, making them compact and easy to tow. They're a popular choice because they're so lightweight, which makes them towable by variety of vehicles.
Compare the different styles of RVs for yourself when you stop by RVs of West Texas.