Impressive Keystone RV Innovations | Baird, TX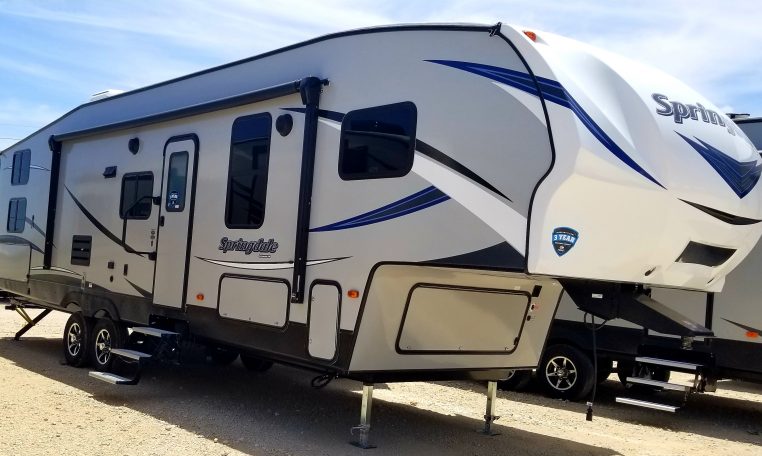 Keystone RVs are great options for families wanting to take camping trips or other weekend excursions together. Each Keystone RV comes with numerous innovations that can add convenience and comfort to your trips.
KeyTV™
No matter where your outdoor adventures take you, you can keep connected to your loved ones and stay entertained with KeyTV™. This feature makes it easy to control over-the-air, satellite and cable feeds, so you can spend your days relaxing with your family.
WiFi and 4G LTE
Each Keystone unit comes with the Furrion® antenna. This new antenna incorporates both Wi-Fi and 4G LTE along with VHF/UHF/AM/FM reception. As such, you can stay in contact with your friends and can continue enjoying your mobile devices, even when immersed in nature.
Easy-to-follow wiring
The wires in Keystone RVs are color-coded, allowing you to better keep track of the circuits. As such, if you have any issues related to the electrical or entertainment systems, you can more easily find solutions.
Tru-Fit™ construction
Keystone RVs incorporate Tru-Fit™ construction in the slide room for added durability. The slide room has reduced functional motor and structural stress, while also being designed to resist leaking.
Heating ducts in the floor
Heat distribution is important, especially when temperatures drop at night. That's why these RVs have heating ducts in the floor to increase airflow. The ducts more evenly distribute heat so that you can be cozy year-round.
Tuf-Lok™ A/C duct joiners
Keeping your RV cool during hot summer days is also a necessity. As such, Keystone RVs have Tuf-Lok™ A/C duct joiners with a design that's crush resistant. These components decrease air leaks as well as increase the cooling efficiency.
We at RVs of West Texas are proud to be adding Keystone RVs to our inventory. Learn more about the different models available here in Baird, Texas, when you stop by for a visit.