Jayco North Point VS Keystone Montana RV | Baird, TX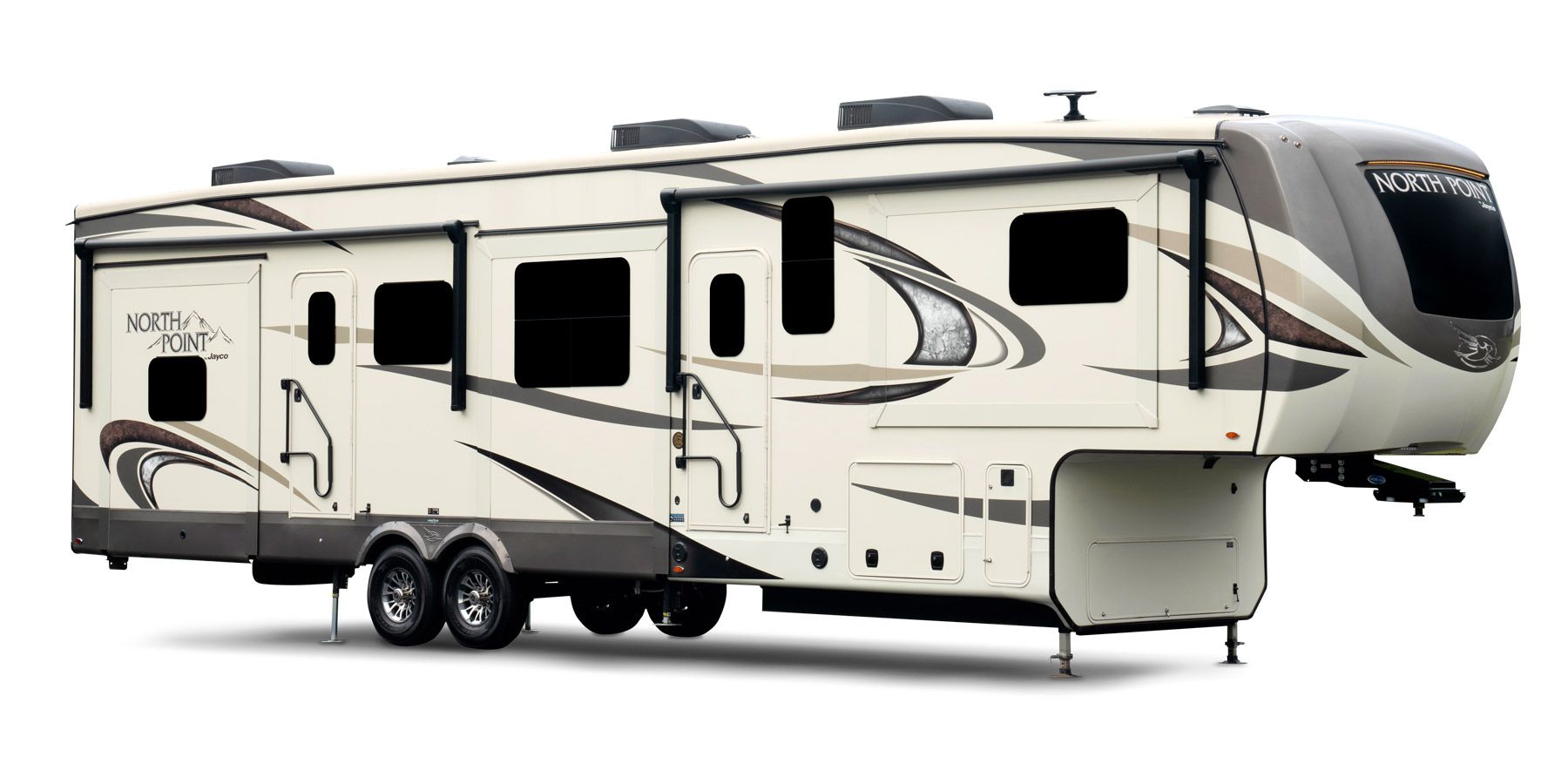 The Jaycopan itemprop="name">North Point and Keystone Montana are two of the industry's best luxury fifth-wheel RVs. If you're in the market for a new full-time RV, you can't go wrong with either one of these products. Each of these fifth wheels has its own set of strengths that make them great options for you and your family.
A Solar Energy System
Designed specifically for the Montana, the Keystone RV Super SolarFlex™ energy system revolutionizes your ability to live off the grid. This advanced solar energy system circumvents many of the issues you get with aftermarket solutions, without voiding your warranty. The Jayco North Point comes with rooftop and ground solar prep from Go Power!®, but not the Super SolarFlex™. As such, although both are suitable for camping in the great outdoors, the Montana may make it easier to boondock.
Trusted Warranty
While the North Point and Montana are both well-constructed trailers, Jayco offers better warranties to provide additional peace of mind. 2020 and later North Point models come with a full two-year limited warranty as well as a three-year structural warranty.
The Montana matches the structural warranty but comes with only a one-year limited base warranty. Although you can rely on both trailers, the Jayco provides coverage for an extra camping season.
Luxury Features
When it comes to luxury, it can be hard to separate the Keystone Montana and the Jayco North Point. Both are offered with residential-grade appliances, convenient remote-control features, extensive weather protection, comfortable beds, spacious living areas, and high-tech entertainment systems.
The best way to compare the two RVs would be to check both of them in person and explore their unique floorplans to see which would best fit your lifestyle.
Fortunately, you can do just that at RVs of West Texas in Baird, Texas. Visit us today to get a closer look at the Jayco North Point and the Keystone Montana!