Jayco North Point VS Grand Design Solitude RV | Baird, TX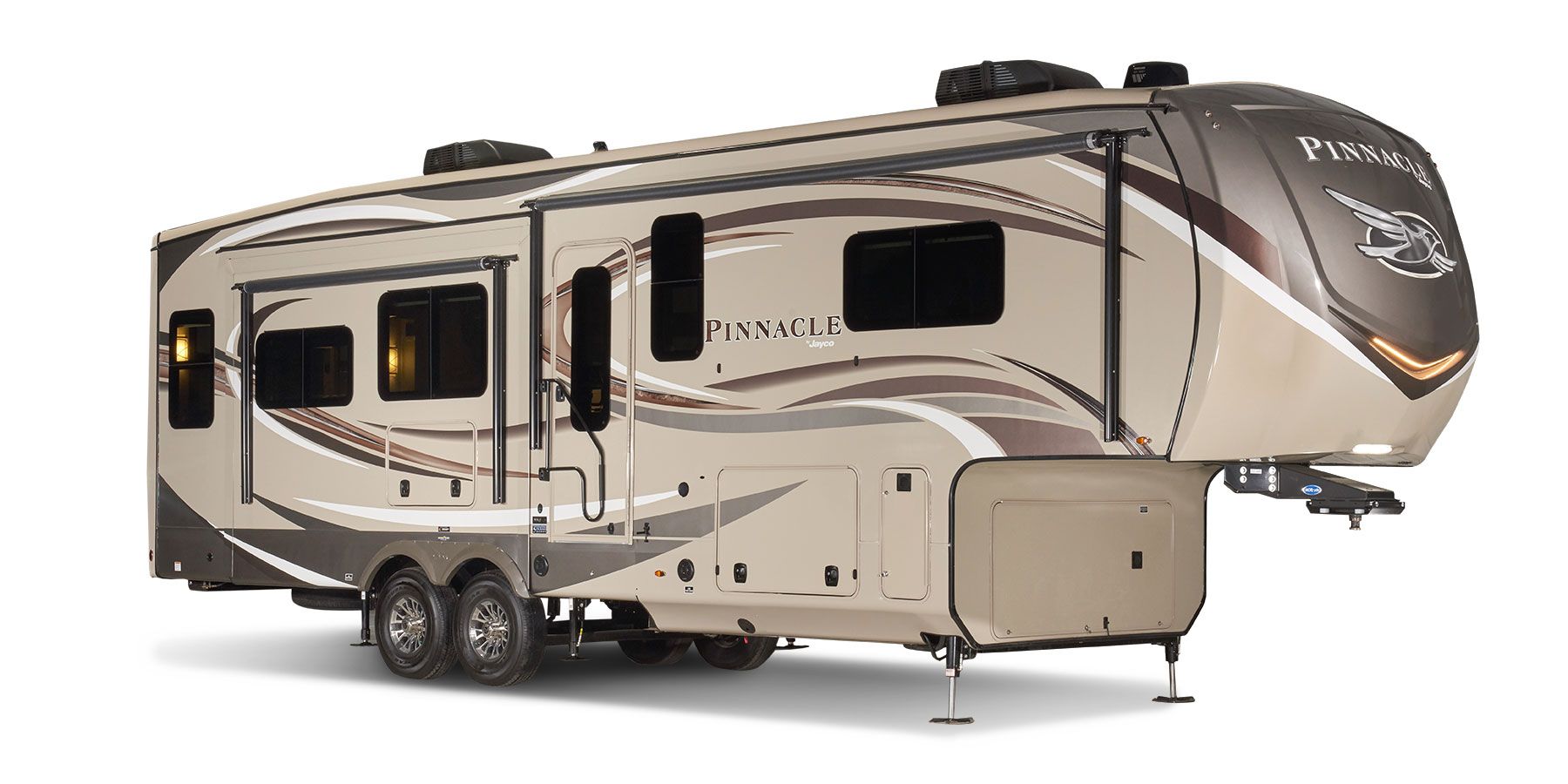 The Jayco Pinnacle and Grand Design Solitude are two of the most luxurious fifth wheels you can buy. However, if you're looking for the best option for full-time RVing or camping in comfort, there's no doubt that the Jayco Pinnacle is an unbeatable pick.
Better Construction
Both the Pinnacle and Solitude are well-crafted RVs, featuring fully insulated designs. Nevertheless, the Pinnacle stands out, thanks to its Climate Shield™ zero-degree tested weather protection. It features a 40,000 BTU output furnace and dual 15,000 BTU A/C units that have been independently tested to provide top-notch cooling no matter the weather outside. 2020 and later models also have industry-leading warranties that not only provide extra peace of mind but also show the manufacturer's faith in the Pinnacle.
More Luxury Features
The Jayco Pinnacle and Grand Design Solitude are all about offering a truly luxurious RV experience, and in that respect, the Pinnacle has a slight edge over its rival. It has handcrafted hardwood glazed trim, doors, and drawers.
Plus, it offers dual USB charging ports throughout the interior, built-in cupholders in the bedroom nightstands, and various other convenient features everywhere. While the Solitude is also luxurious, the Pinnacle goes that extra mile to ensure all of your needs are met.
Superior Connective Technologies 
One of the coolest perks of buying a Jayco RV like the Pinnacle is being able to take advantage of the JAYCOMMAND™ Smart RV System. It enables you to control and monitor your tank levels, turn the lights on and off, deploy your RV's awnings, set the temperature, and more — all from the palm of your hand in virtually any location. The Grand Design Solitude offers no such technology.
Visit RVs of West Texas in Baird, Texas, to check out the Jayco Pinnacle floorplans and get a closer look at why it's the winner of this comparison.