Jayco RV FAQs | RVs Of West Texas | Abilene, TX


Jayco RVs are luxurious RVs with amenities that the whole family can enjoy. If you have any questions about your RV, you can contact us at RVs of West Texas with your questions directly, and we'll be happy to help. We have also have answers to some of our most frequently asked questions listed below for your convenience.
How long is my Jayco RV under warranty?
When you purchase a new Jayco model, you receive a two-year limited warranty. Plus, Jayco products that were made in the model year 2020 or later are covered by a three-year structural warranty. Our partners also offer warranties on some of the appliances and features in your RV, ranging from three-year to lifetime warranties. 
To learn more about the specific warranties available on your RV, discuss your RV with us at our dealership.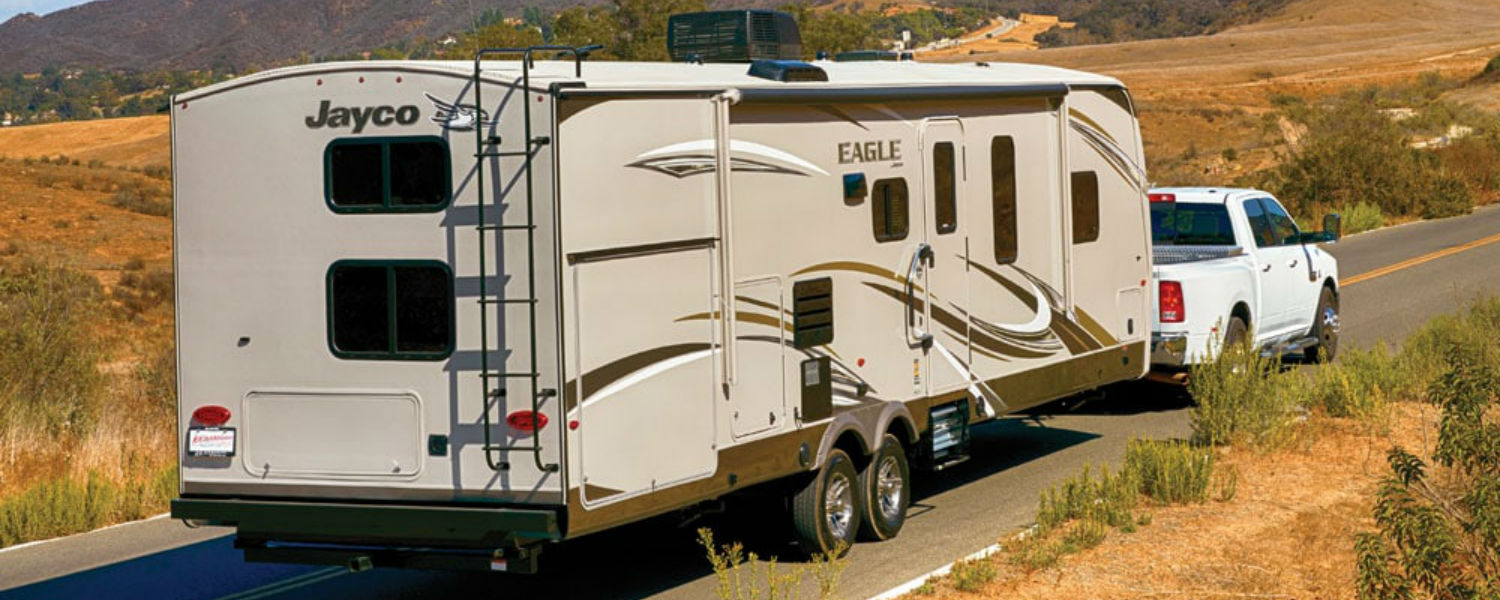 Is my vehicle capable of towing an RV?
Hopefully, you researched this one before buying an RV. After all, if your SUV or truck is not powerful enough to tow the RV, it really isn't a good investment since you can't take it anywhere.
But just in case: Check out what your vehicle's Gross Vehicle Weight Rating (GVWR) is. If the trailer weighs less than that, you are okay to tow it.
Where can I purchase a replacement part for my RV?
Jayco makes its own parts and then sells them to dealerships. As such, if you need a new part, you should reach out to our dealership. Once you provide us with your RV Identification Number, we at RVs of West Texas can order you a part from the Jayco parts department.
Why am I encountering problems with my new RV?
Jayco uses high-quality materials in its RVs and is known for its reliability. The company has a thorough inspection process and even a Pre Delivery Inspection facility. Even though each new RV undergoes multiple inspections, sometimes problems only reveal themselves once you begin using your trailer a great deal, like on a cross-country road trip.
However, thanks to Jayco warranties, the dealer can work to fix your RV's components that are covered by warranties, without causing you to break the bank. 
Visit us at RVs of West Texas to find your next Jayco RV and feel free to ask us any questions you have about Jayco RVs or our well-equipped service department.