JayPort™ Tech Features | Baird, TX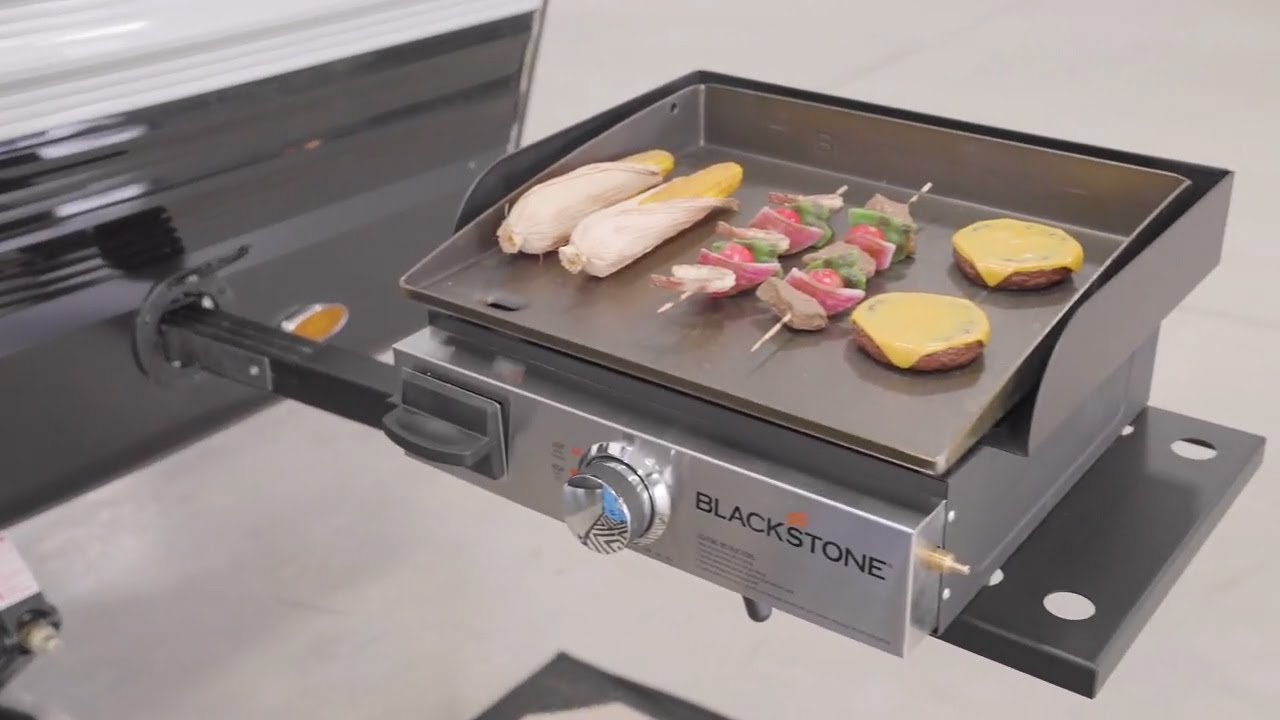 JayPort™ is a new feature available for select Jayco RV models that takes the hassle out of grilling at your campsite. Instead of spending time setting up a table, charcoal grill, and hauling propane gas tanks, all you need is a JayPort™ and a compatible griddle.
LP quick connect
One of the main perks of JayPort™ is the LP quick connect. Instead of getting an external gas bottle out of storage every time you want to grill something and then putting it back in storage when you're done, you can just use the LP quick connect to hook a griddle up to liquid propane. You can thus enjoy outdoor cooking and cleaning without the hassle of extensively setting up.
Exclusive Blackstone® griddles
As part of the JayPort™ launch, Jayco teamed up with Blackstone® to create two exclusive griddles that work with the new RV technology. One is a 17-inch single-zone griddle while the other is a 22-inch dual-zone griddle. No need to wheel in a grille or set up a large, dedicated space for the cookout — simply insert the sturdy griddle mount into the JayPort™ and voila, the stage is set.
Either Blackstone® griddle can attach and assemble right to the door side of your trailer with ease. This means you can spend less time setting up and cleaning up and spend more time enjoying the outdoors.
Helpful videos
Jayco is also providing step-by-step videos on some delicious meals to try during your next camping trip. They star Chef Kari Karch, the former Executive Chef for Kenmore Appliances. You can catch the new "Cooking with Kari" series on the Jayco YouTube channel to find new recipes for the Blackstone® griddle.
The JayPort™ is available on select towable Jayco RVs that have a 2-inch receiver hitch. If you're ready to take advantage of the new JayPort™ and exclusive Blackstone® griddles, find your next Jayco trailer at RVs of West Texas in Baird, Texas.