The Jayco Warranty | Abilene, TX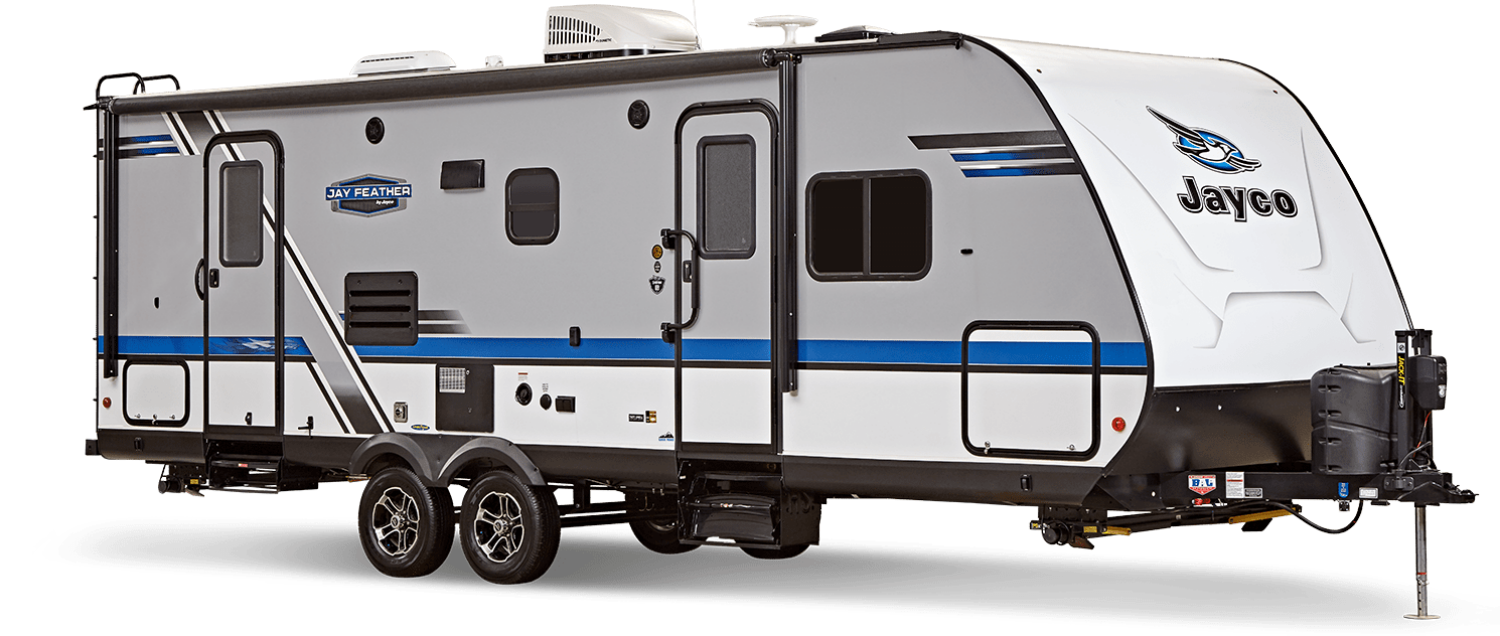 Jayco RVs have top-of-the-line warranties that are twice the length of other manufacturers' warranties and even cover more. Beginning with the 2020 models, Jayco RVs will also be covered by a three-year structure warranty, which includes crucial elements, such as laminated walls, floors and the roof.
How Much Coverage?
The Jayco limited warranty lasts for two years or 24,000 miles, with Jayco partners offering additional warranty on select products. Jayco has a wide spectrum of coverage through its partners, ranging from three years to lifetime coverage.
Standard Technologies Fuel Pump System, Onan® Generator, MORryde® Rubber Pin Box Assembly and Congoleum® Designer Carefree Flooring can be covered for three years. For five years, Winegard® Rayzar and Roadstar Antenna Parts, specific Samsung® Refrigerator parts, Dexter® Axles and BGS Graphics are under warranty in Jayco RV models.


You can get six years of coverage on IntervacTM Central Vacuum and Goodyear Endurance® Tires. Warranty coverage is also available on the Shaw® Vinyl Flooring for seven years and on the Shaw® Floor Padding for 10 years.


Jayco partners offer 12 years of coverage for the Dicor Roofing Material and 25 years of coverage for the Huber Industrial Floor Decking. However, nothing beats the lifetime coverage of TreditTM Aluminum Wheels (steel wheels covered for two years).


Warranty Is Important
Having a great warranty, like the Jayco limited warranty, is very important. Not only does it protect your investment, but a better warranty also signifies a superior RV. With a Jayco RV, you can rest easy knowing your vehicle is protected and can have necessary repairs completed throughout the two-year warranty.
To learn more about the specific warranty coverage on your Jayco RV, you can reference the Owner's Manual, which will include a checklist of all the maintenance needed to keep your warranty active. You can also view a digital version online.
Jayco Warranty on 2020 Models
For the 2020 model year, Jayco is expanding its warranty coverage, improving upon its legacy of offering the best manufacturer's warranty in the industry. Specifically, Jayco has begun to offer three years of structural coverage, in addition to its two-year limited warranty, for all 2020 Jayco models so you can have more peace of mind on trips.


Structural Warranty Inclusions
For three years, you can enjoy structural coverage for your Jayco RV. This means that the structural warranty will cover any substantial defects that your RV's structure components may have, allowing you to conveniently have repairs during those three years. The structure components covered include workmanship and materials that you can attribute to Jayco directly, such as:
Laminated fiberglass front wall assembly
Laminated rear wall assembly
Laminated fiberglass sidewall assembly
End wall, sidewall, and front and rear wall frame assembly, consisting of aluminum and wood
Floor assembly
Roof assembly
Structural Warranty Exclusions
While the structural warranty covers a wide variety of components, there are some components that the warranty doesn't cover.  Specifically, the term, structure components, excludes:
Sidewall metal, unless the wall structure is the cause of the issue
Rear and front fiberglass caps as well as other fiberglass attachments that are cosmetic
Floor covering including hardwood tile, linoleum and carpet, among others
Exterior roof material, such as TPO, EPDM rubber and more
Attachments for the sidewall, rear and front wall, end wall, and floor and roof
Delamination that is caused by water intrusion when the owner fails to keep up with exterior seal maintenance or other required maintenance
When you purchase a new Jayco RV, be sure to review the owner's manual to see the entire list of exclusions. With both the two-year limited warranty and the three-year structural warranty, you can have a number of components and materials covered, so you can more easily enjoy stress-free trips with your family. Learn more about the benefits of 2020 Jayco RVs when you visit RVs of West Texas.