Why Buy a Towable RV?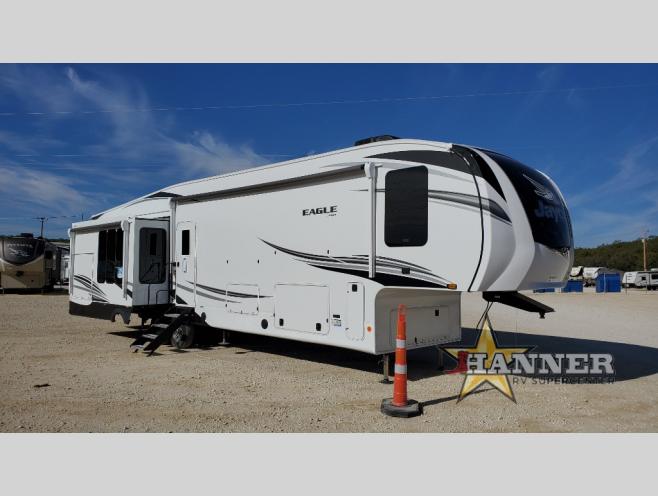 Towable RVs are one of the two major types of recreational vehicles. While motorized RVs, or motorhomes, can be driven, towable RVs must be towed by a separate vehicle. There are three types of towable RVs you should know about, described below, and lots of reasons to buy one.
Travel Trailers
A travel trailer is the most common and popular type of RV. They greatly vary in size and are typically offered with a wide range of different floor plans, making them exceptionally flexible for prospective buyers. Combined with lots of available features, it's easy to find a travel trailer to suit your needs and budget. When shopping for a new RV, travel trailers are always a great place to start.
Fifth Wheels
Fifth wheel RVs have a unique, somewhat wheel-resembling hitching mechanism. Towing one requires you to have a pickup truck with a bed. Fifth wheel RVs are typically large and heavy, but they can have multi-level interiors and lots of space. Among all RVs, fifth wheels are some of the most livable, and they make great candidates for luxury amenities.
Toy Haulers
Toy haulers can be either travel trailers or fifth wheels. These are RVs that have a garage-type area in the rear with ramp-door access. You can use them to haul around motorized toys, like four-wheelers or jet skis, or convert the garage area into an office, a place for pets, or your own personal art studio. The possibilities are endless.
One of the main advantages of towable RVs is that compared to motorhomes of similar size, they are usually much more affordable. If you already own a tow-capable vehicle, buying a towable RV can represent the best bang for your buck
Make sure to visit RVs of West Texas in Baird, Texas, to take a closer look at our high-quality lineup of travel trailers, fifth wheels, and toy haulers!